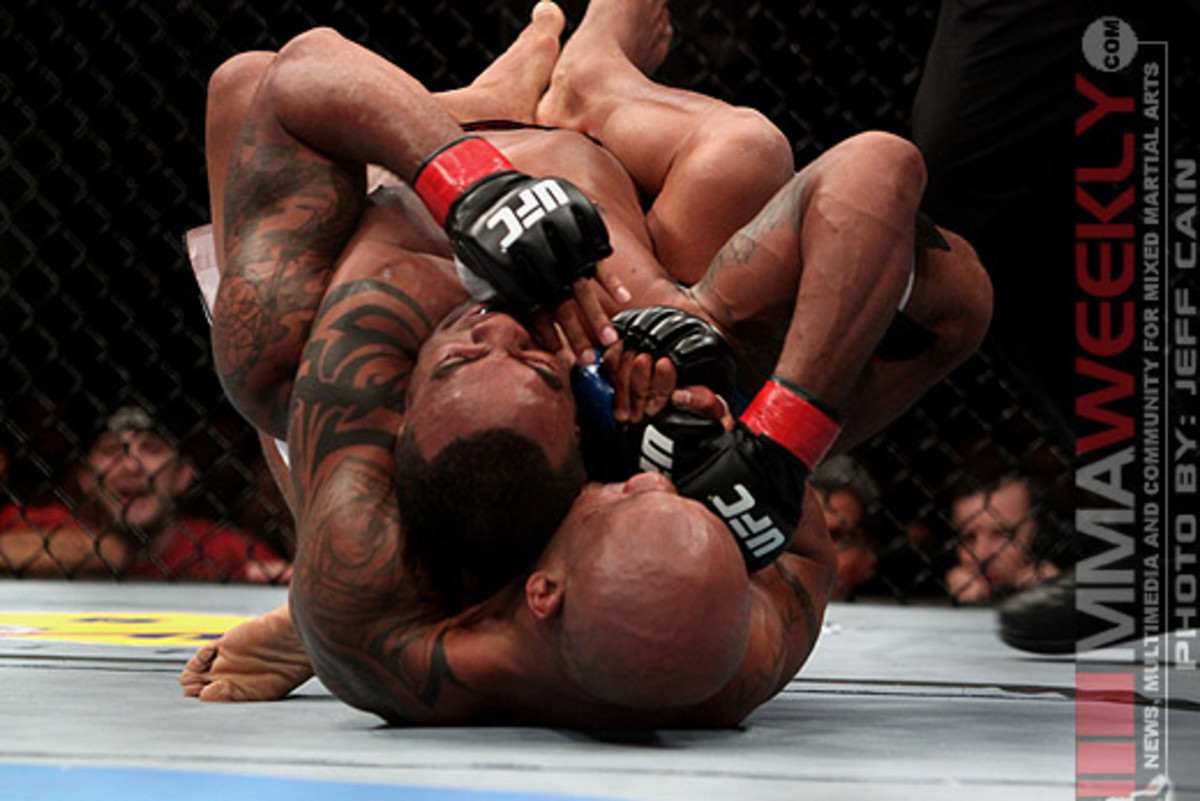 So there is another conspiracy involving the UFC and a Brazilian.
Maiquel Falcao should get $80,000 by default even though his submission was not better than the "Mr Wonderful". He was robbed-plain and simple.
Gerald Harris admitted he was saved by the bell and for some strange reason he has been cut from the UFC. When you are on the verge of passing out, it takes a sec to get your bearings back. I know this from experience. The last 2 rounds in the UFC were lackluster. Gerald admits that being out-grappled in that first round took a toll on his later rounds. Maybe this cut was premature.
What would be the motive behind robbing Maiquel Falcao of his victory? A pro-USA / anti-Brazilian sentiment? Is someone mad at Chute Boxe?
Dana White, please fix this.